History of the General Council National Office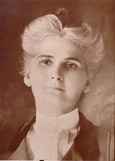 Visit the Flower Pentecostal Heritage Center, the official site for the AG Archives.
In 1913, Rachel Sizelove came to Springfield, Missouri, to visit family. While in prayer one day, she saw a vision of a sparkling fountain in the heart of Springfield. The fountain sprang up gradually and began to flow to the east, west, north, and south until soon living water covered the entire land. In 1914, the General Council of the Assemblies of God formed in Hot Springs, Arkansas. A small headquarters and print operation was set up in Findlay, Ohio. Then, in 1915, the operation moved to St. Louis, Missouri where it remained until 1918. It then relocated to 434 West Pacific Street in Springfield.
In the early morning hours of January 1, 1915, five teenage boys on their way home from a New Year's Eve service decided to take a short cut through White City Amusement Park, which sat on the corner of Boonville and Division streets in Springfield. The boys knew the park had developed a poor reputation due to the nature of some of its entertainment. They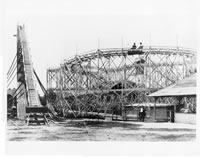 decided to pray and ask God to use the property for His glory. The boys claimed a two-block area for God that stretched from Boonville Avenue to Campbell Avenue, and from Division Street to Calhoun Street. White City Amusement Park closed shortly after and was replaced by a baseball field where a minor league affiliate of the St. Louis Cardinals played.
The baseball team eventually moved and the Assemblies of God purchased the property and built the Gospel Publishing House Plant in 1949. A four-story administration building was added on Boonville in 1961 and currently includes national ministries offices, Human Resources, Communications, Publications and executive offices. A six-story distribution center was added in 1972 on Campbell Street, which also houses U.S. and World Missions.

Today, the Assemblies of God occupies all of the land the boys claimed and several additional blocks. It ships several tons of gospel literature each week day and coordinates with over 5,300 missionaries in fulfilling Rachel Sizelove's vision of the gospel spreading throughout the world starting from Springfield.