Christian Illusionists Take On the World's Greatest Deceiver
David and Teesha Laflin use illusions to share the gospel while exposing how the "Great Deceiver" is at work in the world. on
May 17 2018

David and Teesha Laflin
know a thing or two about deception. As some of the premiere Christian illusionists in the United States, they understand how misdirection, speed of hand, things seen, things "thought" to be seen, things hidden, and other tricks of the trade can seemingly make fiction into fact and turn the impossible into reality.
According to the Laflins, it's this very ability to perform "impossible" illusions that opens the way to exposing the deceptions of the world's greatest deceiver, Satan. No one in the world has deceived the "unsuspecting public" more thoroughly than Satan — making Bible truths appear as lies and sins as desirable character traits.
David and Teesha have been traveling across the United States and around the world since 2002. They use their incredible talents to garner undivided attention, demonstrate how Satan's goal is to deceive and hide the truth, and share how Christ is the transforming answer for all.
Brian Dollar, who has been children's pastor at North Little Rock (Arkansas)
First Assembly of God
for the past 19 years, has known the Laflins for about 15 years. Not only is he deeply impressed by how they tailor the gospel message to meet the needs of their audiences, he's stunned by their mastery of the craft.
"I've been to Vegas, Branson, and other entertainment cities and I've seen a lot of other magic shows," Dollar says, "and I would put their presentation up there with any other mainline illusionist out there — they are at that level of professionalism!"
But the Laflin's incredible ministry almost never came to be. Although David's father and mother (Duane and Mary) are also Christian illusionists, that ministry wasn't David's passion. In fact, David was employed at a small college and Teesha in the local school system in Kansas when God placed a life-changing, but seemingly unrelated to illusions, burden on their hearts.
For some reason, they both felt a strong call to missions and to go to India. So, when an opportunity to be part of a ministry in India for two months opened up, the couple of just one year, quit their jobs and prepared to go.
But here's what God knew and they didn't. The missionary inviting them had confused David for his father Duane. The pastors in India were expecting to see a Christian illusionist — when David learned this, he dove into honing his skills as quickly as he could. For Teesha, at first she had no interest, but upon arriving in India, she soon learned that few were interested in what a woman had to say. However, partnering with David in learning the craft, she was soon able to perform a few illusions and people stopped, watched, and listened.
When the Laflins returned to the United States, they were asked to give a report of their experiences to their church. In doing so, they demonstrated some of the illusions they used to gain attention. Word spread. Invitations were given. About nine months later, the couple decided to become Christian illusionists.
The Laflins are fully aware of the concern some people have, confusing illusions with demonic sorcery.
"In our program, we're really clear, only God does real miracles," Teesha says. "We often do something fun to demonstrate how hands really are faster than the eyes. It's a great avenue to explain how the world can try to deceive people like illusions might deceive people, and how we, as Christians, should rely on the Bible and listening to God and not the world."
Mark Entzminger, the national
Children's Ministries
director, included the Laflins as part of the 2018 KidMin Conference general sessions speakers.
"What I love about the Laflins is they are ministers first and 'entertainers' second," Entzminger states. "They lead with a passion to see heart transformation and use the gift of illusion as a hook to present the gospel. They are genuine leaders and love the local church."
Entzminger's evaluation is right in line with the Laflins' ministry goals. Although they perform illusions, some that have literally taken years to perfect, when the gospel is presented, the illusions take a backseat. David explains that the illusions performed at this time are ones he has thoroughly mastered. "I want my full attention on presenting the gospel and being sensitive to the leading of the Holy Spirit," he says, "so we do illusions that are far less technical — that we can do without too much thought so the focus is on ministry."
The Laflins have four children, ages 9,7, 4, and 2 whom Teesha homeschools. They purposely involve the children in their ministry so that they are a part of spreading the gospel. The two oldest have already committed their lives to Christ. Then last summer, David says he had the honor of baptizing the two boys in the summer camp lake.
Although many illusionists simply repeat their performances at each stop, the Laflins say that they tailor their shows to the needs of the church or conference — once again keeping the focus on meeting ministry needs rather than simply being entertaining.
One of the overlooked aspects of being an illusionist is that many illusions take months and even years to perform flawlessly. Unlike a performer who, for example, may juggle 10 or 12 balls at one time – obviously difficult — the illusionist performs similar feats, but the "trick" is to make incredibly difficult moves look natural, smooth, and easy while often keeping each portion of the illusion timed to music.
With their highly developed skills and gospel focus,
David and Teesha's ministry
makes unforgettable memories and lasting impacts. They recall a young girl writing them after a visit to a church, sharing how she gave her life to Jesus when David made the gospel presentation.
'She wrote us a letter and drew us a picture — we still have it," Teesha says. "It's a reminder and an encouragement to us, that we may not always see the results, but what we're doing is effective, encouraging, and impacting lives for Christ."
In what may seem like an incredible coincidence, David's father, Duane, himself an amazing illusionist, is also an author who writes about using illusions effectively in ministry. In the 1990s, he began a magazine devoted to that endeavor, and the first people he highlighted in his magazine were David and Mary Boyd. David is now the Assemblies of God national director of Children's Ministries and
BGMC
and Mary is the national BGMC coordinator.
"David Laflin and his wife, Teesha, are considered some of our greatest Christian illusionists," David Boyd states. "They have followed in the footsteps of Duane and Mary [Laflin] . . . and have a passionate desire to present the gospel through new and unique ways. They are a blessing to churches."
As for the Laflins, who have ministered in 46 of the 50 states, Teesha sums up their ministry well: "We love doing ministry together as a family," she says. "We also love bringing families together, encouraging families to worship together, and becoming world changers together. We are passionate about proclaiming the gospel of Jesus Christ."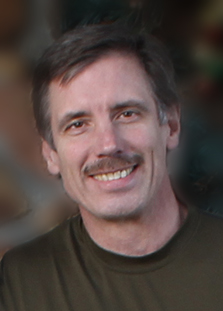 Dan Van Veen
Dan Van Veen is news editor of AG News. Prior to transitioning to AG News in 2001, Van Veen served as managing editor of AG U.S. Missions American Horizon magazine for five years. He attends Central Assembly of God in Springfield, Missouri, where he is BGMC coordinator and teaches 4- and 5-year-old Rainbows boys and girls.