Hitting the Speedway for Fine Arts
Harvest Assembly of God students and volunteers help raise funds for Fine Arts and other youth activities at 200 mph — give or take. on
Feb 13 2018

On Sunday, Feb. 18, nearly every person of an anticipated sell-out crowd of more than 100,000 people at the Daytona International Speedway will be eager to hear the iconic words, "Drivers, start your engines."
But long before the 750-plus horsepower cars start speeding down the Daytona 500 straightaways at nearly 200 mph, multiple thousands of those racecar fans will have already had a personal encounter with Kaleb Conley, the youth pastor of Harvest Assembly of God, or one of dozens of church youth and other Harvest AG volunteers.
Conley, 29, and members of his youth group — many who participate in AG Fine Arts — will make the two-hour trip from Lakeland, Florida, to work at the 60th Daytona 500 in Dayton Beach, Florida, in an effort to fund their Fine Arts participation and other youth activities for the year.
"This is our biggest fundraiser for our youth program," Conley says, recalling how he first volunteered as a youth group member some 12 years ago. "Anyone over age 16 is able to work and volunteer — students, leaders, and parents from the church are all volunteering to do this."
For more than a decade, Harvest Assembly of God has had a working relationship with the speedway, building a strong reputation with leadership and staff along the way. The quality and dependable service the church workers have provided over the years has not gone by unnoticed. The speedway has already invited the group to work several additional races this year. In addition, over the years, volunteering at the speedway has become a part of Harvest AG youth group culture.
Wendalyn Prather serves as the manager of Guest Services Recruiting for Daytona International Speedway. She says that her goal is to give each speedway guest the most amazing experience while they are attending a speedway event, and that's one of the reason Harvest Assembly is invited back year after year.
"They're always positive and upbeat," Prather says of Conley and his volunteers. "They're incredibly professional, extremely reliable, always on time, bring the number of people they say they're going to bring so every fan gets that great interaction, and they're very flexible — they've worked in every area that we utilize volunteers for."
Conley explains that the speedway contracts with the church (as a non-profit) and sends a check to the church based on the number of workers and hours worked.
"We then have an account assigned to each student that is used to help pay his or her costs for youth events, such as entering and traveling to National Fine Arts Festival (held in California last year), attending youth camp, or the youth convention," he says. "Each student's account directly reflect how many hours he or she volunteered at the race track."
Harvest AG youth and volunteers serve in three main areas at the speedway — admissions, tram services, and as members of the stadium fan crew.
Prather says that every person within her department has nothing but good things to say about the volunteers from Harvest AG.
"Sometimes we have smaller events that we don't need all our volunteer groups for, but we'll call them (Harvest AG) in because of their reliability, professionalism, and attitude," Prather says. "They're a standout group for us — we know whatever we need, they'll step in and do an awesome job."
During the 12-hour shifts volunteers often work at speedway events, Conley encourages his team to not only give their best, but to make it a priority to model Jesus through their words and actions. "And if they become aware that someone has a need in their life, they are encouraged to pray with that person," Conley says.
Due to the demands of the positions, prayer opportunities are somewhat limited, but through the hard work and shared sacrifices, Conley has witnessed God develop a sense of community, comradery, and caring in his youth group, which is priceless.
For many students, the motivation to work at the speedway stems from wanting to be able to participate in Fine Arts, but the environment at Harvest AG is not focused on competing, but on developing God-given gifts in students' lives.
Conley is deeply thankful to God and the speedway for continuing to allow them to serve at the speedway. "It has been a huge blessing to our ministry," he says. "It has allowed us to finance students who otherwise couldn't afford to participate in Fine Arts or other activities."
"I hope they keep coming back every year," Prather confirms. "We love working with them."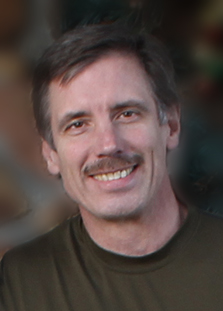 Dan Van Veen
Dan Van Veen is news editor of AG News. Prior to transitioning to AG News in 2001, Van Veen served as managing editor of AG U.S. Missions American Horizon magazine for five years. He attends Central Assembly of God in Springfield, Missouri, where he is BGMC coordinator and teaches 4- and 5-year-old Rainbows boys and girls.