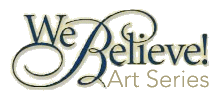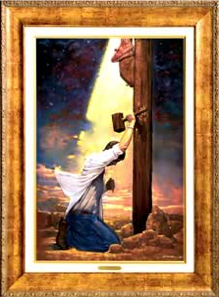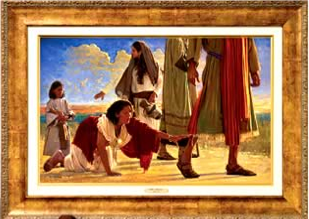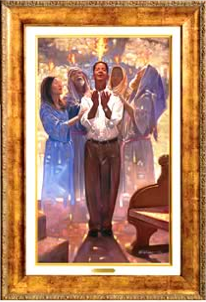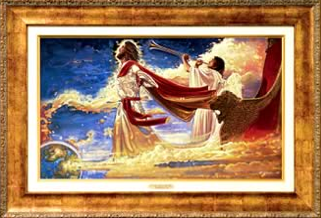 For quite some time, there has been a stirring within the Fellowship to focus on biblical doctrines. One part of this initiative was to provide striking reminders of our core beliefs for the thousands of visitors and workers who pass through the Headquarters complex every year. Even though this is a response to our visual-driven culture, the practice of using art is not new to church history. For centuries, churches have used murals, sculptures, paintings, and stained glass to create visual reminders of Bible stories and important theology and doctrines.
The leadership team sifted through several accomplished artists and chose world-renowned artist Ron DiCianni. After hearing the goals of the project, DiCianni accepted the challenge even though it was not an easy one. For example, he had never previously painted anything in the size required, and not only was he going to create one work of art that size, he was going to create four. Several years prior, the Smithsonian had approached him to create paintings of similar size, and he had turned down that project because he didn't think he could do it. But as he prayed, he believed God was asking him to accept the task.
As DiCianni began the project, he once again spent much time in prayer and seeking God. His desire was for more than beauty. He wanted people to "see" themselves in the paintings. In three of the paintings, DiCianni combined the ancient and the modern to capture the essence that Jesus' work still continues today. And that is the focus of the work—these core beliefs were true then, and they are true now.
About the Artist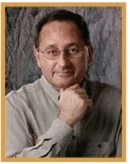 Born on the north side of Chicago, Ron DiCianni grew up in an area not likely to produce a talented artist. DiCianni attended the American Academy of Art in Chicago, then embarked on a career in commercial illustration. Quickly recognized as one of the nation's most talented illustrators, Ron's client list was soon dominated by the top companies in America. In 1989, he produced the painting that started a revolution...Spiritual Warfare. What began with one painting led into a whole market for Christian art products.
In a world dominated by the visual realm, DiCianni considers himself "a Christian cleverly disguised as an artist." His self-stated mission is to reclaim the Arts for Christ. With numerous awards for both his work as an author and as an artist, the response from the Christian and secular market to Ron's work continues to be overwhelmingly strong.
DiCianni has been connected with the Assemblies of God his entire life. Ron and his wife, Pat, live in Southern California.
What Others Are Saying About the Paintings
"Modern man is portrayed discovering God's grace in these four vital areas of spiritual need...It is my desire to see prints of these powerfully-graphic paintings prominently displayed in every Assemblies of God church worldwide."
—J. Don George, senior pastor of Calvary Church in Irving, Texas
"These...works of art which depict cornerstone, biblical truths, when set on display...will deliver countless visual sermons to move the hearts of admirers of all ages."
—Garry Felton, senior pastor of Bethel Assembly of God in Martinsburg, West Virginia
"I...feel that in particular the painting on divine healing is one of the most heart touching paintings I have ever seen. All four prints of these original paintings will be on display in our church, I can assure you!"
—Dan Betzer, senior pastor of First Assembly of God in Fort Myers, Florida