Revised October 26, 2021
Ministers often need more than a vacation or a weekly counseling session to resolve long- standing or crisis-centered problems in the family or work situation. A time away from everyday stress, in a vacation-like setting combining rest and reflection, is often the ideal answer. A retreat is a good place to begin healing and restoration from any hurtful or debilitating life experience. (Examples include burnout, church conflict, forced termination, marital problems, personal loss and grief, or even less catastrophic problems such as persistent feelings of inadequacy and ineffectiveness.)
Other ministers may not require intensive healing or counseling but simply need time away. In the following listings you will find wonderful vacation spots for couples — or the whole family — to enjoy.
Note: Based on supplied information, this listing is compiled and maintained by the national office of The Assemblies of God, Office of Public Relations, 1445 N. Boonville Ave., Springfield, MO 65802. The following listings are not recommendations, but are supplied for informational purposes only, based on descriptions provided by venues. States are listed in alphabetical order.
ALABAMA (1 LISTING)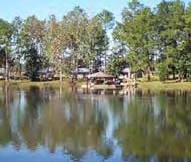 Camp Victory
ADDRESS: 363 Victory Circle, Samson, AL 36477
PHONE: 334-898-7948
FAX: 334-898-7947
EMAIL: [email protected]
WEBSITE: www.campvictoryal.org
CONTACT: Bill Richoux
Camp Victory is located in southern Alabama just an hour from the Florida beaches. We offer retreat facilities for pastors, missionaries, and their families.
ARKANSAS (1 LISTING)

Dogwood Hills B&B
MAILING ADDRESS: PO Box 21, Harriet, AR 72639
PHONE: 870-448-4870
EMAIL: [email protected]
WEBSITE: www.dogwoodhillsbb.com
HOSTS: Ruth & Thomas Pepler
COST: Our Bed and Breakfast is open to the public at $225 per night weeknights, $275 per night weekends, but is offered primarily to pastors and those in full-time Christian service. When reserving, please state if you are a Ministry family. Two night minimum stay.
Dogwood Hills is set on 72 acres in the beautiful Ozark Mountains minutes from the Buffalo River. The B&B has on-site hiking, bird watching, abundant wildlife, horse shoes, bocce ball, campfires, hot tub, star-gazing, area to pet baby goats and horses, berry picking and peaceful solitude. The nearby National Forest offers fishing, canoeing, kayaking, swimming, hunting, wild life, horseback riding at Wild Bills Outfitters. A day trip to Branson's Silver Dollar City or a show is only 90 minutes away. The Ozark Folk Center takes you back in time with folk music and craftsmen. The Kenda Drive- In at Marshall is a treat.
With families in mind, we want to provide your family a place to get out of the "fishbowl" and reconnect with each other. We have a list of family movies that will encourage conversation with the kids. Come relax and refresh.
CALIFORNIA (4 LISTINGS)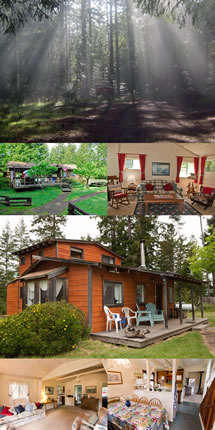 Antioch Ranch
ADDRESS: 39451 Comptche Ukiah Rd, Mendocino, CA 95460
PHONE: 1-877-460-7095 or 707-937-5570
EMAIL: [email protected]
WEBSITE: www.antiochranch.com
CONTACT: Jerry & Pat Westfall
COST: Please call for availability and rates. Then please download a Reservation Form from our website, print it out, fill it out, and send with a 50% deposit.
Our cottages are two or three bedroom, three beds, fully furnished, with complete kitchens. Each cottage has one queen bed, one double and one twin and a complete bathroom. One cottage also has a half-bath upstairs.
We are about 4 hours north of San Francisco, on twenty acres of Redwoods and orchard, 5 1/2 miles from the Mendocino Coast and beaches. We have the balanced combo of quiet peaceful land with all kinds of shops, fun activities and restaurants less than 20 minutes away.
We encourage you to check us out at our website and the Chamber of Commerce site www.mendocinocoast.com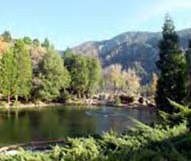 Forest Home
Two locations:
ADDRESS: Mill Creek Canyon, 40000 Valley of the Falls Dr., Forest Falls, CA 92339
PHONE: 909-389-2300
ADDRESS: Ojai Valley, 655 Burnham Rd, Oakview CA, 93022
PHONE: 805-715-6060
WEBSITE: www.foresthome.org
CONTACT: 909-389-2300 or www.foresthome.org/contact/
COST: Rates vary by camp center and the number of nights and meals
Forest Home is a Christian camp and conference center nestled in a scenic canyon in the San Bernardino Mountains of Southern California, with a focus on Programed Camp ministry for youth and families. Programmed Camps are available for individuals, families and groups of any size, while Guest Conference space is available for groups with 50-500 guests to organize their own retreat.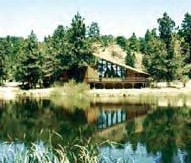 Pinecrest Christian Conference Center
ADDRESS: 1140 Pinecrest Rd., P.O. Box 409,Twin Peaks, CA 92391
PHONE: 909-338-4243
EMAIL: [email protected] or [email protected]
WEBSITE: www.pinecrest-ccc.com
CONTACT: Tim Lidberg, Director
COST: See website for current rates
An outreach of the Southern California District, Pinecrest is a year-round facility addressing the needs of our ministerial families. Pinecrest has three large two-story Alpine lodges. The lodges have individual rooms that contain one queen bed and three single beds in a bunk bed configuration.
CANADA (2 LISTINGS)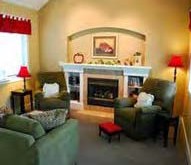 Fairhaven Leadership Retreat — Canada
ADDRESS: #1 – 8191 Rogers Rd, Vernon, BC V1B 3M8, Canada
PHONE: 250-260-1616
EMAIL: [email protected]
WEBSITE: www.fairhavencanada.com
CONTACT: Tony Schnare, Executive Director
COST: Counseling is available at $110.00/hour. Accommodations are $135.00/night.
OTHER: We are a pet, no smoking facility.
Fairhaven Leadership Retreat is a non-denominational charitable society committed to providing a place and ministry where Christian leaders can be encouraged, supported and restored physically, emotionally and spiritually. Fairhaven is located near the city of Vernon, British Columbia in the Okanagan Valley, known for its lakes, orchards, and tourism. The Fairhaven village is on 167 acres on Silver Star Mountain, and currently consists of six fully-equipped cottages, three staff residences, a fully- serviced RV park, and The Charles Shepson Lodge. The Kelowna airport is 50 minutes from Fairhaven with flights from Kelowna to most major Canadian cities.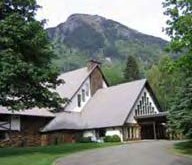 Oasis Retreats — Canada
ADDRESS: 9234-211B Street, Langley, BC V1M 2C2 Canada (near Bellingham, WA and Vancouver, BC Canada)
PHONE: 604-832-6792
EMAIL: [email protected]
WEBSITE: www.oasisretreatscanada.com
For over 22 years Oasis Ministries has provided a safe and confidential environment to over 1400 pastors, missionaries, leaders and spouses working through personal and ministry challenges. Through 4 day/4 night Focus Encounters for couples or individuals (15-20 hours one-on-one), proactive Health Check Workshops (groups), One Day Personal/Couple Ministry Check Ups, and couple or individual counseling/coaching sessions with our professional staff in person or online, participants experience personal growth and refreshment, ensuring ongoing health and well-being.
Located in Langley, BC, just 20 miles from beautiful Vancouver Canada and its magnificent setting of majestic mountains, parks and the pacific ocean, arrangements can be made for participants flying into Vancouver or Abbotsford airports to be picked and transported to their retreat accommodation.
A huge strength of Oasis is our husband and wife ministry team come with 28 years pastoral experience and almost the same as Registered Clinical Counsellors. Understanding ministry enables Oasis facilitators to speak the language of participants while integrating their theology and psychology.
COST: Retreat costs are subsidized off the top with additional scholarships available for those in need. The cost of the 4 day/4 night Focus Encounter is $3495 Canadian. Included in this fee is transportation to and from the airport, 4 nights accommodation, lunch on the first day, dinner each evening, 15-20 hours one-on-one counselling/coaching, and a deluxe welcome basket.
Retreats start on a Tuesday and finish on a Friday morning. They operate on a first-come, first-serve basis. Interesting parties offer a few dates that work for them, one of which can usually be accommodated by Oasis.
For more information please call Executive Director Bob Armstrong at 604-832-6792.
COLORADO (7 LISTINGS)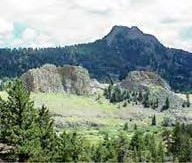 CrossRoads Counseling of the Rockies
ADDRESS: 28350 CR 317, Suite 11, Buena Vista, CO 81211
PHONE: 719-395-4673
WEBSITE: www.crossroadscounseling.net
COST: "Pastor Counseling" – $5,000 for pastor and spouse for two weeks.
Crossroads Counseling of the Rockies (CRC) is a Christian counseling center located in the quiet and peaceful mountain town of Buena Vista, Colorado, and surrounded by the Colorado Rocky Mountains. CRC specializes in providing Brief Intensive Counseling, in which clients typically receive concentrated daily counseling and biblically-based teaching.
CRC promotes both emotional and spiritual growth by integrating biblical principles with effective treatment methods. The counseling services and treatment programs are designed for various levels of need. Peter Kuiper, LCSW, co-founder of CRC, brings nearly 50 years of professional counseling experience, combined with a strong Christ-centered approach to this unique treatment setting.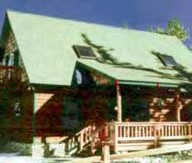 Majestic Mountain Ministries
Temporarily Closed. Please check back at a later date for updated information.
ADDRESS Camp: Twin Lakes, CO
ADDRESS HOME OFFICE: PO Box 91224, Austin, TX 78709
OFFICE PHONE: 512-288-7580
CAMP PHONE: 719-486-2208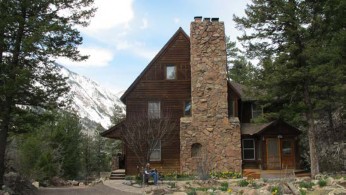 Marble Retreat
ADDRESS: 181 Bannockburn, Marble, CO 81623
PHONE: 1-970-963-2499
EMAIL: [email protected]
WEBSITE: www.marbleretreat.org
COST: $2,950/person (covers 9 nights lodging, meals, 27 hours of group counseling, 3 hours of individual counseling).
Located in the beautiful Colorado Rockies, Marble Retreat provides a peaceful haven for those in Christian ministry to find life-changing healing, transformation, rest, and communion with God. Since 1974, over 5,000 people have benefitted from Marble Retreat's unique program, which consists of a purposeful and professional combination of individual and group counseling with ample time for rest and relaxation. Brief intensive counseling sessions are offered (maximum of eight people at a time; serving singles as well as couples). Marble Retreat is an excellent choice for pastors, missionaries, Christian counselors, or other ministry leaders with challenges such as but not limited to: compassion fatigue, anxiety, depression, marital problems, and life transitions. Guests will enjoy homemade meals prepared and served by our on-site host couple.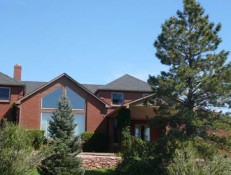 Quiet Waters Ministries
ADDRESS: 4901 E Dry Creek Road, Ste 160, Centennial, CO 80122
PHONE: 303-639-9066
EMAIL: [email protected]
WEBSITE: qwaters.org
CONTACT: Stacie Young, Operations Manager
COST: We offer two-week (20-25 hours) or one-week (15 hours) Intensives
1 Week Individual $3,999; 1 Week Couple $4,299; 2 Week Individual (20 hrs) $5,699; 2 Week Couple (20 hrs) $5,999; 2 Week Individual (25 hrs) $6,499; 2 Week Couple (25 hrs) $6,799
The cost includes the individualized counseling, meals, lodging, and recreational facilities.
Quiet Waters' mission is to renew, restore and strengthen Christian leaders and their families. It provides couples or singles an environment of truth and grace that facilitates and encourages deep change in their lives. We serve in times of crisis or just when new strength is needed.
The Quiet Waters Retreat Center is located on nearly three wooded acres and backing up to twelve acres of open space. This secluded 8,000 square foot home provides the safe "place" that has become a hallmark of Quiet Waters Ministries. The Retreat Center is in the Denver metro area and features a prayer garden, a hot tub, and a fitness center.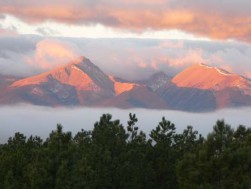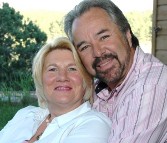 Ranch of Hope
ADDRESS: 2283 County Road 323, Westcliffe, CO 81252
PHONE: 719-783-9642
EMAIL: [email protected]
WEBSITE: www.ranchofhope.org
CONTACT: Hope Taylor, Co-Founder and Office Manager
The Ranch of Hope is the perfect place for church leaders to "Regain your Balance" in your marriage, your ministry, and your personal life. Whether you are in a crisis or ready to do the wise work to avoid one in the future, our team at the Ranch of Hope will help you to step back and find the tools that will equip you to charge up and move forward. We offer true significant emotional and spiritual health that lasts.
Our beautiful location is perfect for focusing on the issues of your heart and relaxing at the same time. Our 5-day intensive counseling program is tailored to fit your needs. Our on-going Coaching program is designed to keep you on track once you get back home. All the details are on our website at www.ranchofhope.org Better yet , give us a call and let's talk about how we can help. We are here for you at 719-783-9642. This is an Assemblies of God U.S. Missions facility. Cost for Leadership Retreat 12 days $2995.00 This includes 2 & 1/2 days in Private Counseling, 2 & 1/2 days in Private Life Coaching, 2 assessments to help us see where problem areas are, and 7 days of rest and relaxation. All in a beautiful private apartment in a twelve-mile mountain valley in the Sangre De Cristo Mountains, where there are more elk than people!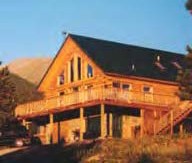 Shining Mountain Ranch
ADDRESS: PO Box 926, Westcliffe, CO 81252
PHONE: 719-783-2627
CONTACT: Glenn & Doreen Seibel, Owners
COST: Rates pro-rated. (The more nights you stay, the cheaper per night.)
Example for one night: Regular rate: $89.00; 50% off for pastors/missionaries ($44.50/one night). All prices plus tax (6.9%)
Example for 3 nights: Regular rates: $85.60/night/3 nights; 50% off for pastors/missionaries ($42.50/night/3 nights). All prices plus tax (6.9%)
Two beautiful guest houses located on 80 acres in a breathtaking, high-mountain setting in the Sangre De Cristo Mountain Range of the Rockies. Ideal "getaway" for pastors and missionaries looking for rest in a scenic and serene atmosphere. Children welcome. Guest houses are furnished with small kitchenette, queen-sized bed in loft, wood stove and propane for heating, cots and air mattresses for additional people. Available year round (winter weather permitting). No pets. No smoking
FLORIDA (2 LISTINGS)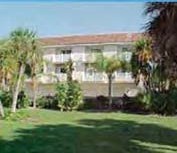 Beside Still Waters
ADDRESS: Taylor Family Foundation, Inc., c/o Kathie Kittsmiller, 26315 82nd Ave East., Myakka City, FL 34251
FAX: 941-677-6023
EMAIL: [email protected]
WEBSITE: www.beside-stillwaters.org
BLOG: http://besidestillwaters.wordpress.com
Application is on our blog and website
Beside Still Waters at Playa Del Sol is a program that provides a place of retreat for rest and refocus. The four-unit, two-story complex is about one hour south of Tampa, Florida. This program is offered to God's servants. We define a servant as an experienced pastors, ministers, missionaries, bishops, priests, or rabbis, etc. (Applicant must have three years or more service in good standing.) Stay is limited to 10 days Full Days Year round. This unit has a full kitchen. Food, entertainment and transportation are not furnished by Beside Still Waters. All Applicants will pay a $250.00 refundable deposit, we require a minimum donation of $250 per stay and an application fee of $25.00 ( non refundable) in addition to the cleaning fee charges as follows: We are changing to one cleaning fee of $125 for all guests (6 total people per unit) In addition to these changes all payments will be made via credit card thru the square app. ( an invoice will be issued upon application approval and be emailed to you to pay directly) and we will no longer accept paypal and checks as of January 1, 2019. Please note full cost of a stay on the Island would cost a lot more than this small amount we ask you of you. An Application is required for all guests. Including returning guests.
Blessing Ranch Ministries
ADDRESS: 2550 Permit Place, New Port Richey, FL 34655
PHONE: (970) 495-0920
EMAIL: [email protected]
WEBSITE: www.BlessingRanch.org
CONTACT: Dr. Charity Byers or Laura Lamirand
COST: Please contact Blessing Ranch Ministries' staff by email or by phone for information on Professional Services Fees and scholarships that may be available.
Since its foundation in 1992, Blessing Ranch Ministries has been a pioneer in the field of pastor care and an innovator in identifying and meeting the needs of Kingdom leaders by integrating theology and psychology. The heart of Blessing Ranch is to bless leaders and their families so that they can bless others. All services are tailored to each individual, family, or team by expert staff who are gifted at speaking into their hearts, lives and ministries. Dr. Charity Byers directs the Intensive Counseling Services.
Blessing Ranch Ministries also offers two additional services. Professional Christian Counseling services are available locally in the New Port Richey area, and Professional Coaching Services are also offered to help pastors and Christian leaders to help them take the next steps in their personal and professional lives.
Blessing Ranch Ministries is located minutes from the Gulf of Mexico in the Tampa Bay area. Blessing Ranch's mission is to restore and renew Christian leaders and their families for effective Kingdom service. That is why intensive, individualized Professional Psychological Services are offered for Pastors, Missionaries, other Christian leaders and their families. Blessing Ranch's program provides private, clinical counseling for each individual, couple or family participating in our program. Each week Pastors, Missionaries and their families from around the world come to the Ranch, some who are in crisis or difficult situations, some who are on planned sabbaticals, and others who simply desire to take the next step up in their ministries. No matter what their reasons for coming to Blessing Ranch, each week those who have come leave with renewed minds, hearts and spirits for their families, for their ministries and for Kingdom service.
Dr. Charity Byers has a Ph.D. degree in Psychology. The professional services successfully integrate Biblical truths and psychological principles, which assist each individual or couple in better understanding their needs and creating a plan to address their needs and goals on an individual basis. Blessing Ranch guests arrive on Sunday afternoon or evening and depart on Friday afternoon of the same week. From Monday through Friday, each individual, couple or family spends numerous hours per day in private professional services sessions with Dr. Byers as well as numerous hours in guided assignments that are provided to enhance their professional services sessions. Couples are encouraged to participate in our Intensive Professional Services program if at all possible. Over 4,000 Pastors, Missionaries and other Christian leaders and their families have participated in Blessing Ranch's programs, many of whom testify that they would not have remained faithfully serving in leadership ministry if it were not for the professional expert assistance they received.
For scheduling, call (970) 495-0920 or e-mail [email protected]
GEORGIA (4 LISTINGS)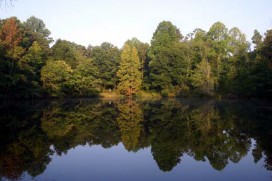 Healing Springs Retreat Center (last updated Fall 2020)
ADDRESS: 83 College Heights Rd, PO Box 153, Franklin Springs, GA 30639
PHONE: 706-246-0733
EMAIL: [email protected]
WEBSITE: www.healingspringsretreat.com
CONTACT: Dr. Harold Rhoades
COST: For prices for individual, couple, or group retreats, as well as counseling or retreat or leadership services, please call the office.
In our fast paced life, our most important relationships often suffer. We lose sense of ourselves and, at times, even our sense of direction and purpose. Healing Springs Retreat Center is a place to step outside the demands and drives of our world to make contact with God and His peace and presence. Whether it's our personal lives, our marriages, or our ministries, Healing Springs Retreat Center is a place to step aside for a brief time to be loved on by God and to allow healing.
The setting is peaceful and serene. The retreat house is called Casa de Amor, or House of Love, and refers to a place to experience God's healing love. It is located with a beautiful view into the woods from both the first and second floor decks. Each individual, couple, or group attending will have access to counseling and guidance with Dr. Harold Rhoades, a licensed psychologist with over 20 years of experience as a Christian Counselor and retreat facilitator. Each bedroom has its own bath and there is a completely equipped kitchen on each floor. Privacy in time of searching is important, as there will at most be two guests or individuals present at a time, and as there are two completely separate levels of the house, privacy is assured. There is an exercise room which has a weight machine, tread mill, and glider. There is a beautiful two-acre pond available for rest and reflection as well as woods to walk in and spend time reflecting on the beauty of God's world. During the stay, journaling will be encouraged and various books may be recommended which are relevant to the purpose of the person our couple on retreat.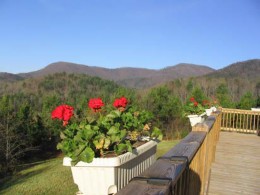 Shepherd's Refuge – Selah Ministries
ADDRESS: PO Box 1221, Dahlonega, GA 30533
PHONE: 404-474-0686
FAX: 706-865-6801
EMAIL: [email protected]
WEBSITE: www.shepherdsrefuge.org
CONTACT: Ruedi & Sandy Mettler, Host Couple
COST: Qualified guests are sponsored by partners of this 501 (c) (3) ministry.
Shepherd's Refuge, located on 80 wooded acres in the North Georgia Mountains, offers a place of rest and relaxation to Pastors (full-time or bi-vocational), missionaries (serving full-time under the umbrella of an evangelical missionary organization), and ministry staff in a full time leadership position. The Selah Cabin as well as the Shiloh Cabin can each accommodate an individual or a couple, the Shalom Cabin with the same accommodation style is under construction. There is a 4-nights minimum stay required. The Shepherd's Lodge offers accommodation in one bedroom with its own bathroom, B&B style, and has a minimum stay of 2 nights. The ministry is for adults only, the primary focus being for individuals and couples to enjoy an intimate time with the Lord and with each other. The ministry is located near Dahlonega, Cleveland, and Helen, with opportunities to shop, sightsee, golf, hike, fish, and much more.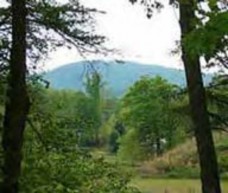 The Father's Heart Ministry
ADDRESS: 58 Misty Ln, Cleveland, GA 30528 (90 min north of Atlanta airport)
PHONE: 678-596-3916
EMAIL: [email protected]
WEBSITE: www.fathersheart.com
CONTACT: Jerry & Denise Basel, Counselors and Co-Directors COST: Please see website or call
The Father's Heart Ministry is located in the North Georgia Mountains in a retreat-oriented environment, with opportunities for ministry to individuals or couples for time periods as little as a few hours to as long as five days. Overnight guests stay in our beautiful and private living facility (the lower level of our home) which is a 1,500 sq ft living environment with a living room and fireplace, dining room, full kitchen, bedroom and bath, and a screened porch overlooking a wooded one-acre back yard with a view of the mountains in the distance. The focus of this ministry, conducted by a husband and wife counseling team, is to bring spiritual and emotional healing and restoration to individuals and couples and to equip people to fulfill their God-given calling and destiny. Although the counseling will address and deal with current issues and struggles, the focus will be on identifying and healing the underlying reasons or "roots." Having been in full-time ministry since 1995, and also having pastored a church, the counselors are well aware of the unique needs and issues of those in ministry leadership.
ILLINOIS (2 LISTINGS)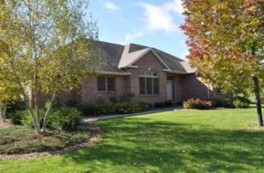 Deer Ridge Ministries
RETREAT ADDRESS: 3085 West Forrest Road, Freeport, IL 61032
MAILING ADDRESS: 401 Meadows Street, Polo, IL 61064
PHONE: 815-543-6250
EMAIL: [email protected]
WEBSITE: www.drmretreats.org

CONTACT: David and Louise Decker, Directors
COST: No cost for full-time pastors and spouses
Providing the gift of five-day retreats for full-time pastors and spouses Sunday evening thru Friday morning; a serene environment for rest, prayer, reflection and fellowship; a beautiful 7.5-acre setting with five spacious suites with private baths. All meals are included.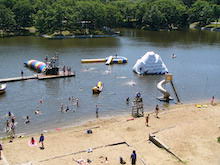 Lake Williamson
ADDRESS: 17280 Lakeside Dr., Carlinville, IL 62626 (between St. Louis, MO and Springfield, IL off I-55)
PHONE: 217-854-4820
E-MAIL: [email protected]
WEBSITE: www.lakewilliamson.org
Owned and operated by the Illinois District Council of the Assemblies of God, Lake Williamson has been a trusted name in Christian hospitality for over 50 years and strives to "Serve one another in Love" in the spirit of Galatians 5:13. Lake Williamson provides a year-round center for education, spiritual renewal, relaxation, and recreation through retreats, seminars, conferences, and camps.
While our facilities are reserved for camp, conference, and retreat groups we do offer the opportunity for our credentialed AG ministers to take a personal R&R around availability. Simply call our office for more information and calendar availability.
KANSAS (1 LISTING)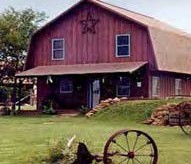 Buffalo Ridge Hospitality & Retreat Center
MAILING ADDRESS: PO Box 400, Ottawa, KS 66067
PHYSICAL ADDRESS: 1203 Finney Rd, Williamsburg, KS 66095
PHONE: 785-746-5418
E-MAIL: [email protected]
WEBSITE: www.hiswayministries.org
COST: Individuals - $35/ night; couples - $60/night; families - $75/night.
Provides spiritual and emotional support to pastors and their families who need a break from routines and stresses in a relaxed country setting amidst acres of meadows, wild flowers and buffalo.
MICHIGAN (2 listings)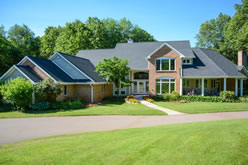 Alongside, Inc.
RETREAT ADDRESS: 6701 Alongside Lane, Richland, MI 49083
MAILING ADDRESS: PO Box 587, Richland, MI 49083 (near Kalamazoo, MI)
PHONE: 269-447-2100
EMAIL: [email protected]
WEBSITE: www.alongsidecares.net

COST FOR 3-WK PROGRAM: $4,650 single, $6,350 couple, children & teen programs are offered for an additional fee.
ALONGSIDE is a professional counseling ministry in a retreat format for missionaries and pastors desiring renewal and restoration. ALONGSIDE offers 3-week retreat programs specifically designed to meet the spiritual and emotional needs of Christian leaders who find themselves going through a difficult season of life and ministry.
The comfortable and inviting retreat center is set in one of the most beautiful and relaxing locations in Southwest Michigan. You will enjoy the peaceful serenity of 125 wooded acres and rolling hills, while still only a few miles away from grocery stores and restaurants.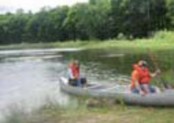 FaHoLo Camp & Conference Center
ADDRESS: 3000 Mount Hope Road, Grass Lake, MI 49240
PHONE: 517-522-6800
WEBSITE: www.Faholo.org
COST: Two free nights per year to credential holders
Owned and operated by the Michigan Assemblies of God District, FaHoLo is an ideal setting for individuals or families to experience renewal. FaHoLo, on 175 beautiful acres, offers hotel style accommodations in the Conference Center that also houses an indoor pool and hot tub. Enjoy walking trails, swimming or canoeing on Tim's Lake, basketball, volleyball, or the exercise room.
Credentialed Assemblies of God pastors can experience two renewing nights with Christ-like hospitality for you and your family. Reservations must be made in advance and are based on availability.
MISSOURI (3 listings)

Anchor Retreat & Conference Center
ADDRESS: 170 Deckard Lane, Kimberling City, MO 65686
PHONE: 417-429-0843 office 417-766-3090 cell
EMAIL: [email protected]
WEBSITE: www.anchor-retreat.com
CONTACT: Harvey & Linda Goodman
COST: Request a reasonable, yet economical, contribution. For Ministry couples in need, fees can be waived. (See website for costs for vacations and other amenities.)
Anchor Retreat provides a peaceful place where missionaries and pastors can come for much-needed rest and relaxation. Harvey and Linda spent 25 years as missionaries to Australia.
Anchor Retreat has fully-furnished two- and three-bedroom homes plus a one-bedroom apartment. Located on Table Rock Lake, 25 minutes from Branson, Missouri, and about 35 minutes from Eureka Springs, Arkansas and the great Passion Play. No pets please.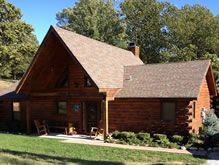 BethNuah Ministries
ADDRESS: 311 Sherwood Drive, Branson, MO 65616
PHONE: 972-259-0700
E-MAIL: [email protected]
WEBSITE: www.bethnuahministries.com
CONTACT: Laura Mullenix
COST: No cost to wives of ministers and pastors.
BethNuah is a multi-faceted ministry to those in ministry. We have several options throughout the year, and dates will be listed on our website.
1) BethNuah Ministers' wives retreats are held in Branson, Missouri. These retreats are 3-day restful spiritual retreats. They are designed specifically for ministry wives at no cost to them, allowing ladies ample time to reconnect with the Lord and help bring refreshing to their souls. Scriptural devotions, written uniquely for them, are provided. This is combined with group time with the other attendees and one-on-one time with Laura Mullenix, Founder and Director. There is also plenty of opportunity for rest and getting to know other ministry wives. Accommodations include private rooms, meals, retreat material and personal attention. These retreats are offered at no cost to ministry wives.
2) BethNuah periodically offers retreats for ministry couples. They include 4 day/3 night in beautiful cabins in Branson, Missouri, and focus on time with the Lord, each other, and include retreat material, meals and private accommodations. They are provided for a suggested donation.
3) Laura Mullenix, Director of BethNuah, is available by phone, and/or email, for private counsel and encouragement. Her email is [email protected]
4) A new opportunity offered by BethNuah, is that of private accommodations for couples in ministry who would like to enjoy the area of Branson, Missouri. A completely renovated and spacious suite, with king bed, private entrance, and other amenities, is provided at no cost for up to 3 nights. Private counseling time may be arranged with Laura and her husband, Tom, by appointment. No meals are provided, but there are many restaurants in the area to enjoy. No children or pets. This offer is by reservation only and you must be able to navigate stairs. Please email for details.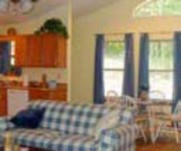 Brook at Bethpage
ADDRESS: 938 Mt. Carmel Rd, Stella, MO 64867
PHONE: 417-223-3444
EMAIL: [email protected]
WEBSITE: www.brookatbethpage.com
CONTACT: Steve and Susie Reed
COST: Free for pastors and their wives, with a cleaning fee of $75.00 for couples or $150.00 for families. Groups: Go to website or call for information.
Based on the Word in I Kings 17:5, the Brook at Bethpage is a place like the Brook Cherith where God cared for Elijah. Here on 100 acres nestled in the beautiful Ozark hill country of southwest Missouri, God wants to care for today's Elijahs. His blessings of refuge, rest, restoration, and reconciliation are available here for those He sends our way.
Three cottages are offered, each with two bedrooms, two baths, full kitchens, living room, dining room, and laundry. Bring your fishing pole. No pets allowed.
MONTANA (1 LISTING)

Mountain Top Retreat
ADDRESS: 13705 Cottonwood Canyon Rd, Bozeman, MT 59718
PHONE: 406-763-4566
CONTACT: Ted & Laura Roth
EMAIL: [email protected]
WEBSITE: www.mountaintopretreat.org
COST: Please see our website for current rates.
Located 10 miles south of Bozeman, Montana, in a private, picturesque setting on the shoulder of Wheeler Mountain, Mountain Top Retreat offers a secluded setting adjacent to the Gallatin National Forest. The location is perfect for those seeking a peaceful place for renewal, a quiet place to receive guidance and work through personal problems, or even just a base camp to explore the Gallatin National Forest or Yellowstone National Park.
Guesthouses ranging from two to six bedrooms are set in a mountain meadow with a beautiful view of Cottonwood Canyon and the surrounding mountains. Each guest house is modern, private, and completely furnished to make your stay comfortable and allow unhurried time for rest and renewal. On-site counseling services are available but not required for your stay. For further details and current rates, please see our website.
NORTH CAROLINA (1 LISTING)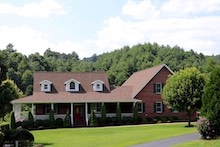 His High Places, Inc.
PHONE: 336-877-4443
ADDRESS: 132 Jarvis Circle, West Jefferson, NC 28694
WEBSITE: www.hishighplaces.org
CONTACT: Anita McMillan, Intake Coordinator
EMAIL: [email protected]
COST: Varies depending on length and structure of visit
His High Places is a Christian counseling ministry that specializes in pastoral care. We repair and heal severe woundedness and brokenness, through Christian counseling, restoration, and spiritual redirection. Sexual immorality, anxiety, depression, ministry burn-out and infidelity are just some of the many areas for which we have seen healing.
All sessions are conducted one-on-one in a private setting. We have over thirty years of experience and have participated in repairing the breach for thousands of clients. The majority of those who have come to His High Places are living in victory and still walking out the breakthrough they experienced here. Set in the beautiful Blue Ridge Mountains of Western North Carolina, on the banks of the New River, His High Places (HHP) was organized in July of 1980 by Sam and Anita McMillan. His High Places is a non-profit Christian ministry. Our approach is Christ and Scripture-centered. The McMillan's are both licensed professional counselors and charter members of the American Association of Christian Counselors (AACC). We have a team of highly trained and gifted team members. A typical stay includes 4 nights and 5 days with twice-daily sessions for diagnostic listening, teaching, worship, and deep prayer to address root issues. There are also assignments, instructional DVD teachings, good food, unstructured "reflection time" and lots of prayer.
Out of this balanced approach the Holy Spirit is free to minister what is needed and direct us in a "game plan" for a changed life back home.
TENNESSEE (1 LISTING)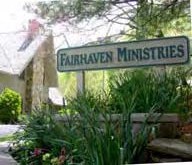 Fairhaven Ministries
ADDRESS: 2198 Ripshin Mountain Road, Roan Mountain, TN 37687
PHONE: 423-772-4269
E-MAIL: [email protected]
WEBSITE: www.fairhavenministries.net
CONTACT: Doug Dillingham, Director of Operations
COST: Lodging discounts are available for those serving in full-time Christian ministry. Please call for accommodation, lodge and meeting room rates. Counselors are available to guests who desire biblically and psychologically sound counseling. See our website for counseling fees.
Each of the 14 chalets/cottages has a living room, kitchen, bathroom, bedroom with queen-size bed, and loft with two twin-size beds. With a queen sleeper sofa in the living room, units sleep up to six guests. A three-bedroom, two-bath house is only available. Linens and towels are furnished and kitchens are fully-equipped. The chalets/cottages and lodges have no television or telephone, but telephone and limited wifi and cell service is available at the lodges. Guests have a perfect spot to get away and find rest and restoration in Jesus Christ.
Fairhaven Ministries is located in the beautiful Blue Ridge Mountains of East Tennessee. Within easy driving distance are many activities—hiking, white-water rafting, horseback riding, swimming and boating, world famous Rhododendron gardens, antique shopping, and sightseeing. Please visit our website for more information.
TEXAS (2 LISTINGS)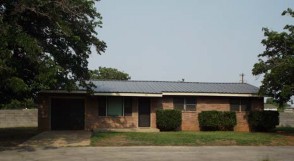 Home of Renewal
ADDRESS: 312 N. W. 10th St., Andrews, TX 79714
PHONE: 432-847-7468
E-MAIL: [email protected]
WEBSITE: www.andrewsfirst.com
CONTACT: Laura Morris
COST: First week is free. For stays longer than one week, it will be $100 per week to help cover utilities and expenses. Will consider longer stays with approval.
This home has been primarily furnished by the congregation of Andrews First Assembly of God Church. Our desire is to be a blessing to the missionaries and ministers of the West Texas District as well as other districts.
Andrews, TX, is located just under two hours south of Lubbock on Highway 385, and 30 minutes north of Odessa. Andrews is a town of approximately 11,000 and is a quiet place to come and relax. There are many places to eat within five minutes of the Home of Renewal.
Home of Renewal also is only two blocks from Lake-Side Park. At this park there is a small lake as well as a walking trail, ducks, picnic area, and a large playground for kids. If you are longing just to have a quiet evening indoors, Home of Renewal is equipped with cable TV and Wi-Fi for your enjoyment.
If your stay involves a Sunday or Wednesday, we would be honored for you to join us for worship next door in our beautiful sanctuary.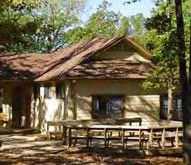 Sky Ranch
ADDRESS: 24657 CR448, Van, TX 75790 (30 miles NW of Tyler, TX)
PHONE: 1-800-962-2267 or 903-266-3300
E-MAIL: [email protected]
WEBSITE: www.skyranch.org
Sky Ranch is nestled deep in the heart of east Texas and provides the perfect setting for your next retreat. Participants enjoy non-stop fun and excitement in an inviting and nature-rich setting where God is free to work in the hearts and lives of all who attend. Perfect for any size retreat, experiences can be tailored to meet the needs of 15 to a group of 900. More information is available at https://skyranch.org/pages/van-texas-retreats
Sky Ranch offers three additional locations:
Cave Springs, Oklahoma: https://skyranch.org/pages/cave-springs-oklahoma-retreats
Horn Creek, Colorado: https://skyranch.org/pages/horn-creek-colorado-retreats
Ute Trail, Colorado: https://skyranch.org/pages/ute-trail-colorado-retreats
MULTI-LOCATIONS (5 LISTINGS)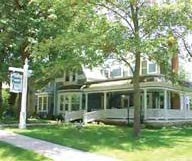 Christian Hospitality Network (CHN)
A network of national and international participating lodging properties.
ADDRESS: 3517 Neal Drive, Knoxville, TN 37918
PHONE: 865-376-7546
E-MAIL: [email protected]
WEBSITE: www.thechn.org
CONTACT: Katherine Corbin, Administrator
COST: Consult website for details
CHN is a growing alliance of Christian-owned lodging properties, including inns, bed & breakfasts, hotels, private homes, cabins, retreat/conference centers and camps. With locations in most US states as well as Canada and overseas, all lodging facilities offer substantial discounts during the midweek and off-season to missionaries and pastors in full- time Christian service. These are all distinctive accommodations where the traveling public is warmly welcomed and those serving the church around the world can find a rejuvenating getaway experience at discounted rates.
Makahiki Ministries, Inc.
ADDRESS: P.O. Box 415, Mariposa, CA 95338
PHONE: 209-966-2998
E-MAIL: [email protected]
WEBSITE: www.hospitalityhomes.org
COST: Service fees based on length of stay in each home. Total is per family, couple, or individual: 2-3 nights, $75; 4-7 nights, $125.
Makahiki Ministries (Hospitality Homes) has many hospitality homes in the U.S. and some overseas. Some are vacant, others have a resident host family. This is a ministry of rest and hospitality serving the needs of Christian pastors, missionaries, and workers in Christian ministries.
PastorCare
The National Clergy Support Network
PastorCare Network- The National Clergy Support Network
ADDRESS: 131 Waypoint Ridge Ave., Unit Q7, Little River SC 29566
PHONE: 704-796-1784
REGIONAL LOCATIONS: at www.pastorcare.org
CONTACT: [email protected]
WEBSITE: www.pastorcare.org
PastorCare, in collaboration with other like ministries, will help a pastor/missionary, their spouse and their families connect with opportunities to "rest, refuel or pray." These would include cottages, cabins, homes, campgrounds and motels, often owned by Christians, who may offer reduced or complementary lodging. Caregiver names and phone numbers are kept confidential.
Contact PastorCare for additional information.
(PLEASE NOTE: We are not a booking agent.)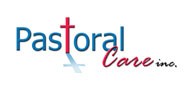 ADDRESS: 13455 Celia Berryhill Rd, Okmulgee, OK 74447
PHONE: 918-758-4147
WEBSITE: www.pastoralcareinc.com
CONTACT: Jim L. Fuller, Executive Director
Pastoral Care is one of the largest and most comprehensive ministries especially designed to encourage our pastors all across the United States. We understand the complexities and demands that pastors face every day. PCI has helped thousands of pastors with legal help, counseling, limited medical assistance, vacation get-a-ways, auto repair, carpentry, food, prayer, and much more. We are a free and confidential service.
www.pastoralcare.org is one of the greatest resources for pastors and churches anywhere. We have a list of practical ministry helps that are written in Word format that can be easily modified, such as placing the church logo or any other information on these forms. There are how-tos of the ministry, counseling ideas, baptismal forms, pastor appreciation ideas, and so much more! Our goal is to not re-invent the wheel but allow others to easily have access to forms they need to make their church or ministry run more efficiently. The forms are free.
SonScape Retreats
Retreats in Colorado and New York
ADDRESS: PO Box 700, Divide, CO 80814
PHONE: 1-888-766-7227
EMAIL: [email protected]
WEBSITE: www.sonscaperetreats.org
CONTACT: Becky VanHook, Retreat Coordinator ([email protected])
PRESIDENT/RETREAT LEADER: Giles Armstrong ([email protected])
COST: $1995/couple or single.Scholarships available.
For over three decades, SonScape has offered retreats that bring rest, renewal, and real life change. Our retreats are open to pastors, missionaries, parachurch leaders and their spouses. Guests are guided through our proven 7-day model by experienced staff retreat leaders to help deepen intimacy with Christ and discover balance for everyday life. Each retreat is limited to four couples/singles with times for group interaction, private sessions with retreat leaders and personal time with God. Guests stay in beautiful accommodations and enjoy delicious meals.