"Not by might nor by power, but by my Spirit,' says the Lord Almighty."
Zechariah 4:6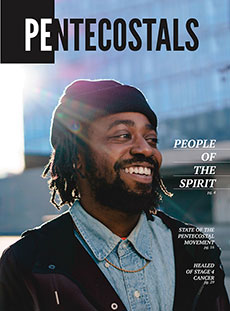 Subscribe to our Newsletter
Articles
What sets a Pentecostal church apart? P.S. Jones believes the difference is prayer.
The AG has recently developed a new resource that provides explanation to visitors and reinforcement to members about Pentecostalism, specific to the Assemblies of God.
Why do Christians celebrate the day Christ died, even calling it, 'good?'
His fear of social interaction was crippling, but when Vincent embraced Christ, a transformation began.
John and Ella Franklin became missionaries to Guatemala in 1937 -- God blessed their ministry exponentially.