"Not by might nor by power, but by my Spirit,' says the Lord Almighty."
Zechariah 4:6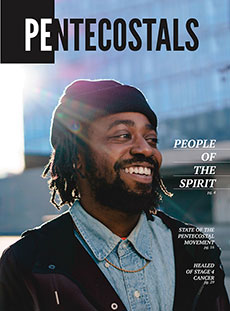 Subscribe to our Newsletter
Articles
Before turning back to Christ and becoming a powerful AG evangelist, Otto Klink was an atheist who served in the office of Kaiser Wilhelm II in Germany.
What should a pre-teen do when he or she feels God has called them into ministry or some other vocation?
Two lead pastors share how by following the Great Commission through missions has blessed their churches.
Bulgarian Pentecostal leader Nicholas Nikoloff shares about the growth and persecution of early Pentecostals in Bulgaria.
Leighton O'Connor, the Jeep Pastor, is touring the United States to share the gospel as well as learn how to more effectively minister to the homeless and needy.